In September, the Church celebrates three Marian feasts in one week: the Nativity of the Blessed Virgin Mary (8th September), the Holy Name of Mary (12th September) and Our Lady of Sorrows (15th September). Mary's birth and her divine motherhood are connected in prayer.
Experience the Nativity of the Blessed Virgin Mary in Lourdes:
9:00 a.m. – Chapel of St Cosmas & Damian
3:00 p.m. – Rosary at the Grotto
5:00 p.m. – Eucharistic Procession
9:00 p.m. – Torchlight procession
10:30 p.m. – Mass at the Grotto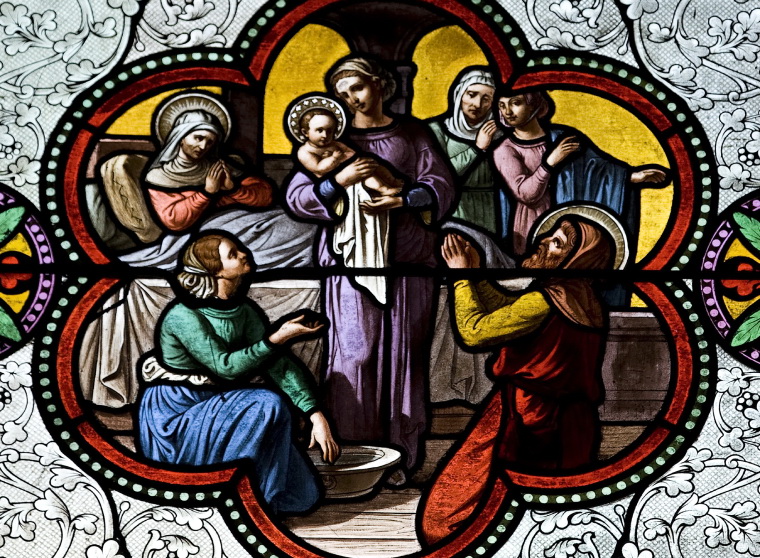 The Gospel writers do not tell us where Mary was born, as it is of little importance. We only know that she was related to Elizabeth who lived in Judea. It is not impossible, therefore, that she herself was from Jerusalem.
The Church of Jerusalem was the first to commemorate the Nativity of the Mother of God with a feast that Rome adopted most likely towards the end of the 7th century. It spread rapidly throughout the West, especially in France.
An ancient tradition, found in the apocryphal Gospel of James, tells us of the parents of the Virgin, Joachim and Anne. The Nativity of Mary is one of the great feasts of the Byzantine liturgical year because it inaugurates the economy of salvation and the inscription of the Word of God in the history of humankind.
Since the 6th century, people have worshipped in Jerusalem, near the pool of Bethesda, the place where the Virgin Mary was born. It was in the Basilica of the Nativity of Mary that Saint John Damascene (Doctor of the Church 675-749) proclaimed, "Let us celebrate with great joy this day which saw the birth of the Mother of Christ, she who is the 'beginning of salvation'".
The Virgin Mary is the patron saint of the Diocese of Tarbes and Lourdes and patron saint of Notre-Dame de la Sède Cathedral.
8th September is therefore the feast not only of the cathedral and but the whole Diocese!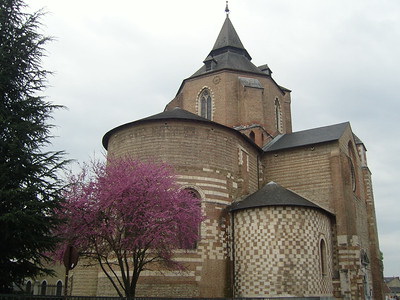 Have mercy on me, a sinner, and come to my aid, O my Lady. Your glorious birth from the race of Abraham, from the tribe of Judah, from the line of David, has it not brought joy to the whole world? May it also fill me with joy and purify me from all sin.
Anonymous prayer from the Middle Ages
Even before the birth of John the Baptist, that of Mary is an announcement of the Nativity of Jesus, the prelude to the Good News. The arrival of a daughter in the home of Anne and Joachim "brought hope and the dawn of salvation for all the world". This is why the Church invites us to celebrate it with joy.
Roman Missal