People come to Lourdes to go to the Grotto where Bernadette saw the Virgin Mary.
This place is a place of prayer, trust, peace, respect, unity and silence that we can take advantage of in different ways.
To reflect




In front of the Grotto, or on the far side of the Gave, benches allow you to spend time in silence so that you can lay down everything that invades your thoughts: suffering and worries but also joys and thanks.

Lean on the Rock.




Spiritually, in the Bible, the Rock symbolises trust in God, the stone on which the Church is built, the solid word on which we lean.




Although the current health crisis does currently allow us to touch the Rock, you can make this gesture in your heart at the feet of the Virgin Mary.

Pray the Rosary




The Rosary is recited every day at 3:00 p.m.

Participate in Mass




Mass is celebrated every day at 10:00 am in French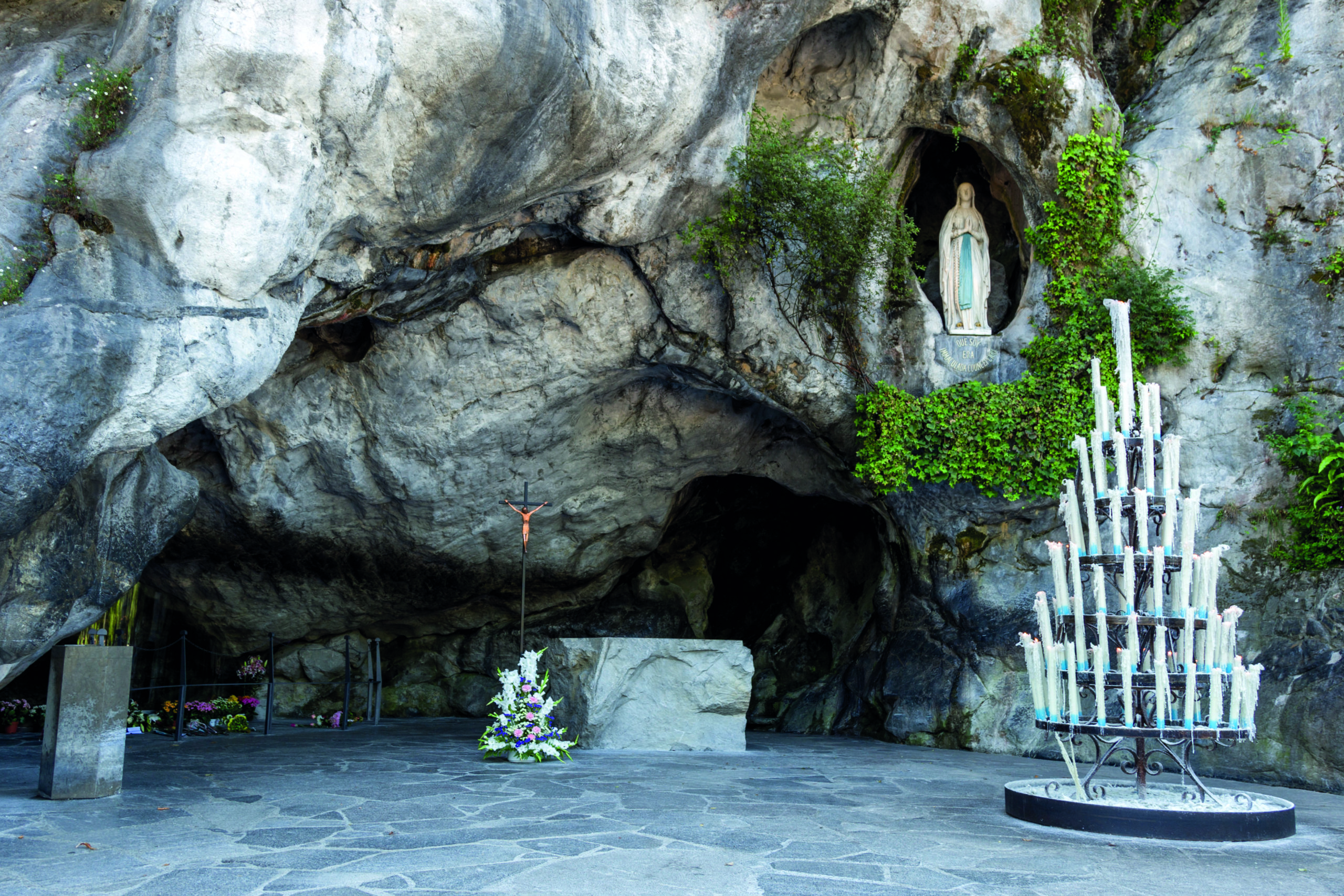 OPEN
From 6 a.m. to midnight
Free access
+33 (0)5 62 42 2008
(Standard rate number)

Lord Jesus, you are my rock, my fortress, my salvation.
On you, I want to build my life, my plans, my future.
Grant me strength.
Lord Jesus, I pray for the millions of pilgrims
who, with their hands, have polished the rock of Massabielle.
Grant them strength and gentleness.
"The Lord is my rock, my fortress, and my deliverer,

my God, my rock in whom I take refuge,

my shield, and the horn of my salvation, my stronghold." (Ps. 18:3)
"I promise you that it is very rare that I spend a day without thinking of you all and especially when I have the happiness of going to the Grotto, it is there that I like to remember my friends at the feet of this good Mother."
André Ravier, "Letter to M. and M me Duvroux", in Bernadette according to her letters, Lethielleux, 2002, p. 38