The best known, and certainly the most moving way of "coming here in procession" as the Virgin Mary asked, is to take part in the Marian Torchlight procession.
With pilgrims from all over the world, praying the Rosary and singing the Ave Maria of Lourdes, we follow and carry the light of Christ to renew our faith and strengthen our hope.
As night falls, the light-filled earth seems gently to be touching the heavens, welcoming its mystery and its clarity. The Torchlight procession, also called Marian procession, takes place every day from 25th March to 1st November at 9 p.m. and offers one of the most beautiful images of Lourdes.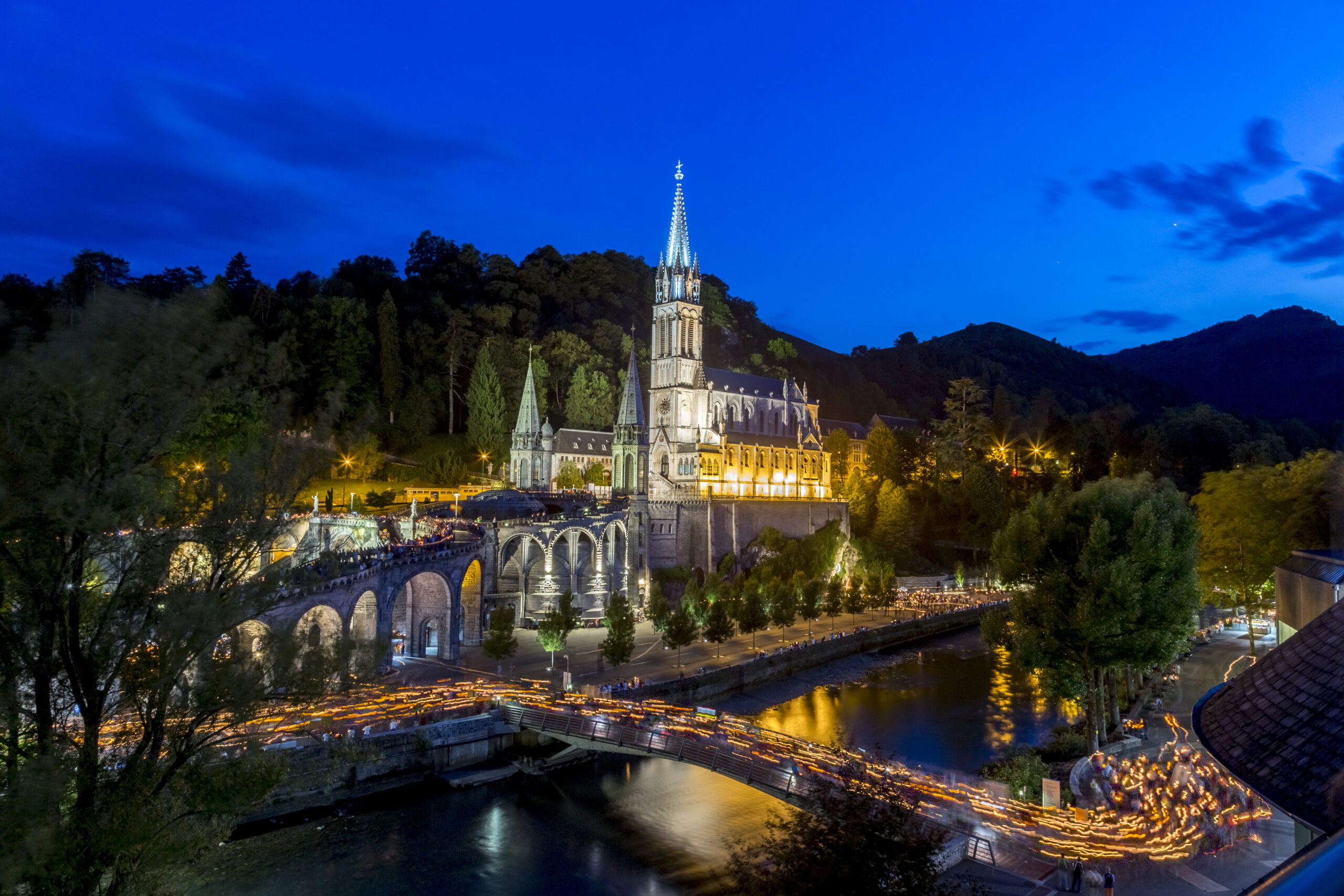 EVERYDAY
9 p.m.
Free access
+33 (0)5 62 42 2008
(Standard rate number)