When Bernadette Soubirous was asked the question, "What made you happier, Bernadette, first Holy Communion or the Apparitions?" she replied, "The two go together. They cannot be compared. I only know that I was very happy on both occasions." 
In Lourdes, participating in Mass goes hand in hand with our encounter with the Virgin Mary at the Grotto. It was Mary who prepared Bernadette for her first Holy Communion, it is Mary who shows us "the source and summit of all Christian life" (Vatican Council II), which is the celebration of Mass.
Every day, in the various churches, basilicas and chapels of the Sanctuary, masses are celebrated at all times and in a variety of languages.
Those who haven't been baptised, haven't made their first Holy Communion or haven't been to confession for a long time, can simply come and let themselves be carried away by the beauty of the rites and music, and during Communion, can ask the priest to bless them (by crossing their arms over their chest).
Every Sunday and every Wednesday between 25th March and 1st November, an International Mass is celebrated at 9:30 a.m. in the underground basilica of Saint Pius X. It is a unique opportunity to experience the Universality of the Church.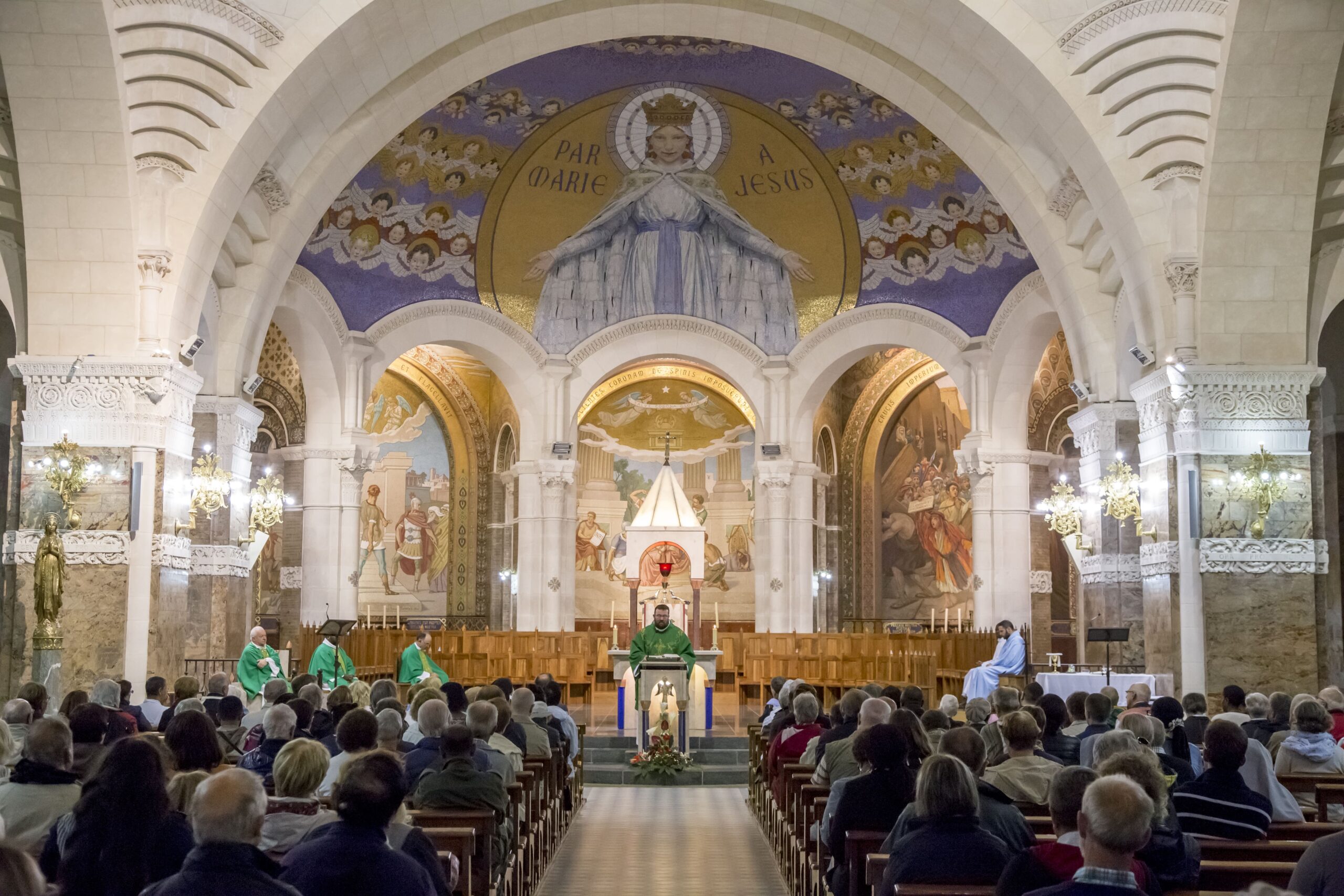 +33 (0)5 62 42 2008
(Standard rate number)

To offer a mass is to ask Christ to apply the benefits of the Cross for a particular intention: for the repose of the soul of someone who has died, in thanksgiving, someone who is suffering, a project…
You can request a mass by going to the Mass Office.
The Eucharistic Procession and Adoration are good ways in which to prepare or extend participation in the Mass.