On 29th September, the Church celebrates the three Archangels, Michael, Gabriel and Raphael. Messengers of the Lord, they constitute firstly the immense crowd of worshippers of the living God. Celebrating the archangels involves drawing inspiration from their two-fold fidelity: to contemplate God, and to make Him known.
To enter the Sanctuary of Lourdes, you have to pass through one of the 5 access gates. The gate that gives the best perspective is protected by the 3 archangels… Although everyone knows this gate as "Saint Michael's Gate", if you look closely, you can find all 3 archangels who proclaim Christ's coming, as St Gabriel did to Mary, who accompany us on our pilgrimage, as St Raphael accompanied the young Tobias, and who protect us throughout our life's journey, with St Michael who protects us from evil and the Evil One…
Celebrating the archangels is an opportunity for us to imitate them. In their image, let us be worshippers and messengers of God!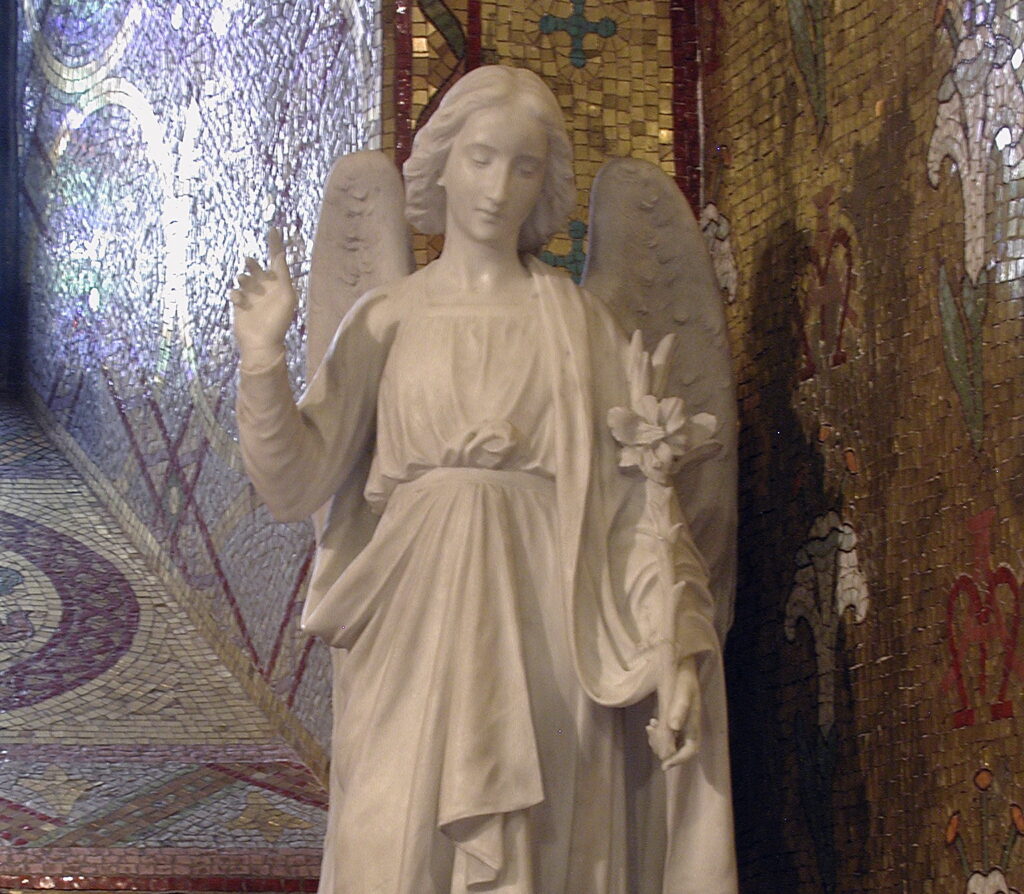 The celebration of the 3 archangels, Michael, Gabriel and Raphael, on 29th September is an opportunity for the Catholic Church to focus on God, "creator of heaven and earth, of the visible and invisible universe" (Symbol of Nicaea Constantinople).
Through them, we celebrate all the angels in heaven, and it is an opportunity for us to meditate on their living presence in the whole history of our salvation.
During a blessingof the statue of Saint Michael in the gardens of the Vatican (5th July 2013), Pope Francis defined his particular role as follows, "The Archangel Michael fights to re-establish divine justice; he defends the People of God from their enemies and above all from the arch-enemy par excellence, the devil. And St Michael triumphs because in him it is God who acts."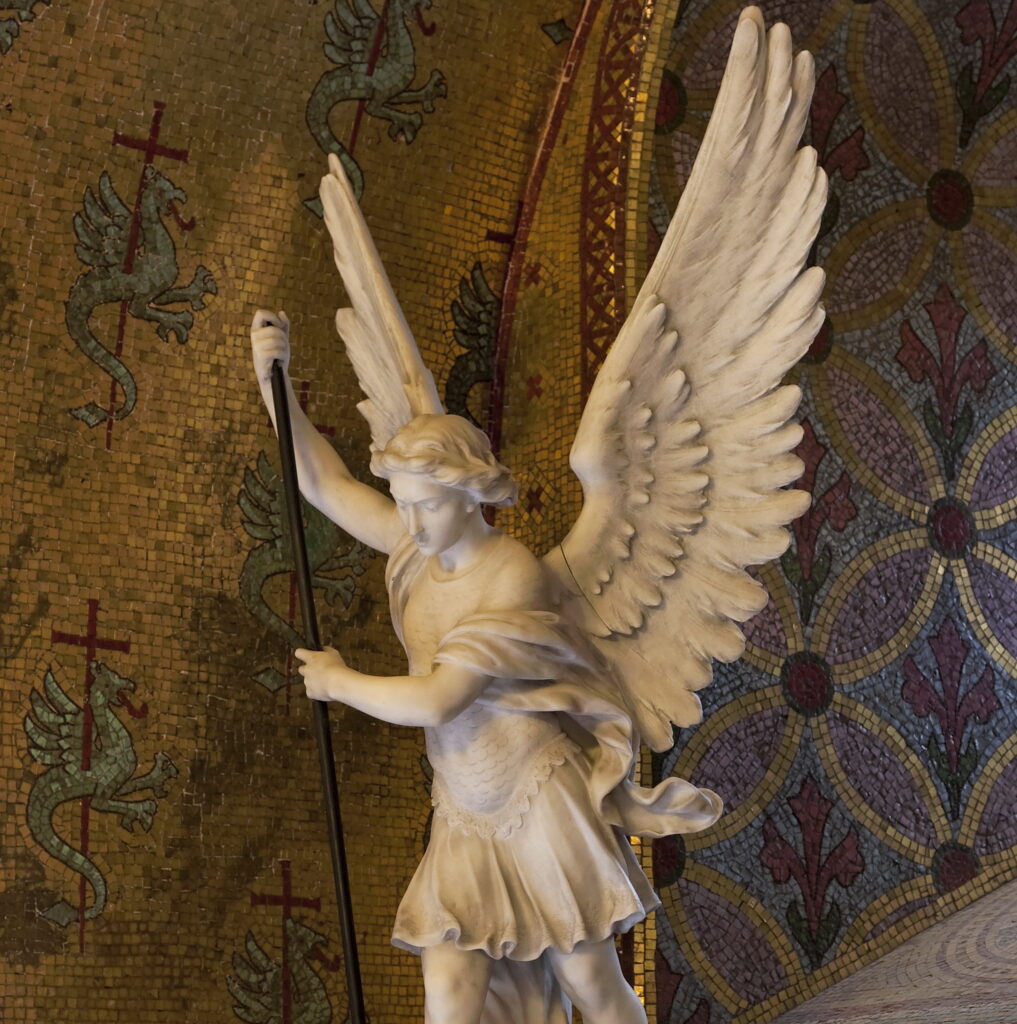 Prayer to St Michael, St Gabriel and St Raphael
Glorious Saint Michael, prince of the celestial army, protector of the universal Church, defend us against all our visible and invisible enemies, and let us never fall under their cruel tyranny.
Saint Gabriel, you who are rightly called the strength from God, since you have been chosen from all angels to announce to Mary the Mystery where the Almighty showed the strength of his arm, help us come to know the treasures to be found in the person of the Son of God and be our protector with his august Mother.
Saint Raphaël, benevolent guide for travellers, You, who by divine virtue bring about miraculous cures, deign to guide us in the pilgrimage of this life, and heal the sicknesses in our souls and in our bodies.