The father of Jesus is considered the patron saint of fathers. The Sanctuary invites you to celebrate Saint Joseph in Lourdes.
Husband of the Virgin Mary, gentle Saint Joseph, the foster father, the educator, remains a model for all the fathers of the earth, both as the father of Jesus and as head of the Holy Family.
Father's Day is not an especially recent celebration. Some European countries, such as Spain, Italy, Portugal, have kept the custom of celebrating fathers on this date. Others, such as France, Canada, the United Kingdom, have on the other hand adopted the American tradition, which devotes the third Sunday of June to fathers.
08:00 a.m. Mass at the Basilica of the Immaculate Conception

10:00 a.m. Mass at the Grotto

11:15 a.m. Mass at the Rosary Basilica

3:30 p.m. Rosary at the Grotto

4:30 p.m. Mass at the Rosary Basilica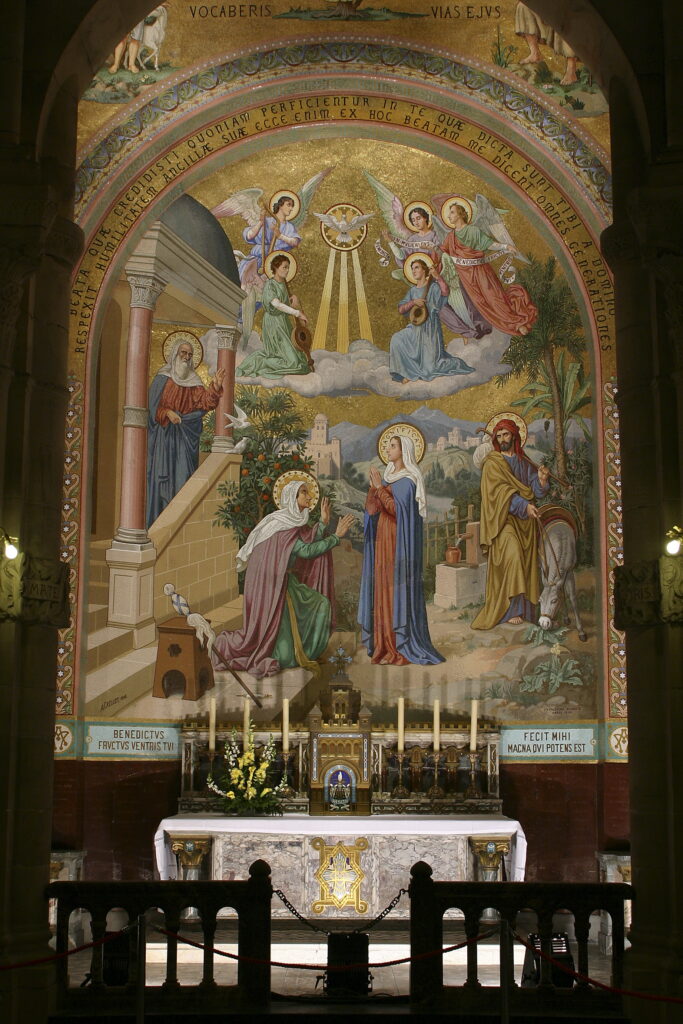 Bernadette and Saint Joseph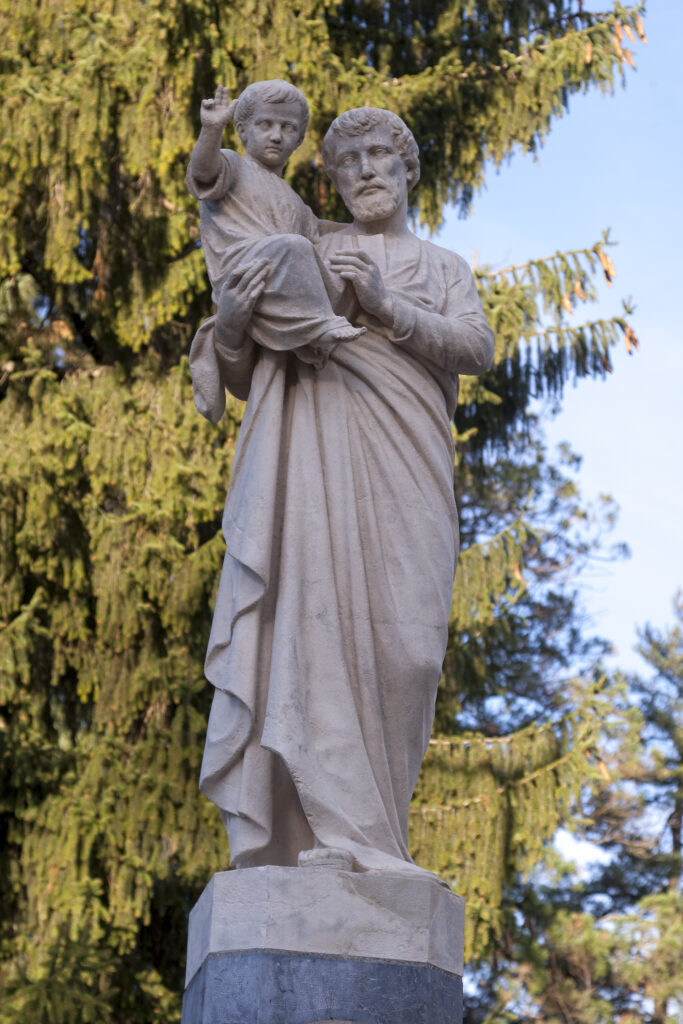 In 1866, in the convent where Bernadette Soubirous had just taken the habit of the nuns of charity of Nevers, the young novice was found one day reciting the rosary, kneeling in front of a statue of Saint Joseph!

"You are distracted", a sister said to her!
"The Blessed Virgin and Saint Joseph are in perfect agreement, and in heaven, there is no jealousy!" Bernadette answered.

François Soubirous, Bernadette's father, died on 4th March 1871 and we know how important he was to his daughter. He was, Bernadette would say, "the one I held dearest in the world". It was then that Bernadette realised that Saint Joseph had somehow become her spiritual father. She confided this in the August of 1872. She was in the infirmary and she said to those present:
"Be good, I'm going to pay a visit to my father…"
"Your father?"
"So you don't know that my father is now Joseph?"
From then on, Bernadette used to say, "Joseph is my father and the patron of a good death". She found in Joseph her Earthly father who was no longer with her. And she said that this father appeared to her at one point in her life, "now and until the hour of my death."

"Today we still have good reason to commend everyone to St. Joseph", wrote John Paul II in 1989 in the apostolic letter Redemptoris custos about this great saint. The solemnity of the spouse of the Virgin Mary and foster father of Jesus, on 19th March, is a splendid occasion to turn our attention to Joseph the just.
"Hail Joseph,

filled with divine grace,
in whose arms the Saviour was carried and under whose eyes He grew up:
blessed are you among men
and blessed is Jesus, the Son of your dear Spouse.
Holy Joseph, chosen to be a father to the Son of God,
pray for us in the midst of our cares of family, health, and work,
and be pleased to assist us at the hour of our death.

Amen"