The next International Days of Saint Francis de Sales organised by the Catholic Media Federation will take place in Lourdes from Wednesday 25th to Friday 27th January 2023.
A press conference presentation for these Days took place on Monday, 12th December 2022 at 3:00 p.m., the Marconi room at the Vatican Radio, with the participation of the rector of the Sanctuary of Lourdes, Father Michel Daubanes.
More than 250 Catholic media professionals and communicators from over 25 countries; Participants from France, of course, but also from Italy, the Vatican, Belgium, Ukraine, Portugal, Ivory Coast, Cameroon, Kenya, Canada, the United States, the Philippines, Thailand…
The theme: "How can we make ourselves heard? Great Catholic voices respond", with exceptional speakers from all continents;
– The Holy See's Dicastery for Communication, but also SIGNIS (World Catholic Association for Communication) and, newcomer, the UCSI (Unione Cattolica della Stampa Italiana), Association of Italian Catholic journalists;

– The participation of
Cardinal Pietro PAROLIN

, Secretary of State of the Vatican, who will speak about his mission for Pope Francis and will present the Father Jacques Hamel prize to the 2023 laureate, on Thursday 26th January at 6:45 p.m. in the Sanctuary's hemicycle.

The conference's special guest will be comedian Gad Elmaleh.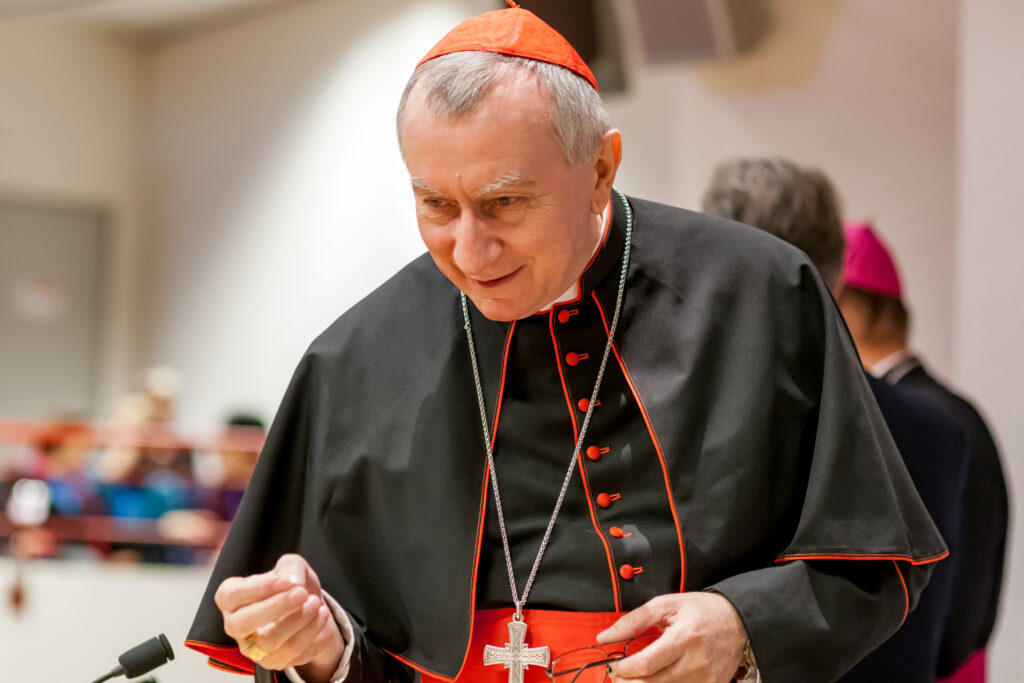 "When crises follow crises, the prophets speak up. And in these times, many Catholics testify, some risking their lives to denounce oppression, others to be the first to bring the news, managing to reach circles all too often excluded. For our Catholic media, these times are also a period of questioning, when it is not in question. Between our professions which are called to rethink themselves, and our Catholic identity affected by the crisis which permeates the whole Church, is there still a place for our media? Do we still have important messages to contribute? In a world that seems to be increasingly secularised, how do we make ourselves heard?"
Xavier Le Normand,
programme coordinator