The Feast of the Ascension celebrates the ascent of Jesus to God his Father. It is celebrated on Ascension Thursday, forty days after Easter. It is one of the main Christian holidays, continuing the Easter season and heralding Pentecost, ten days later.
Ascension Day is a public holiday in many countries around the world. It is one of the oldest feast asserting the glorification of Jesus.
Times of celebrations in the Sanctuary:
No international mass on Wednesday 17th May
Thursday, 18th May, Ascension Day
9:30 a.m.: international mass at the Basilica of Saint Pius X followed by the Angelus at the Grotto.
3:00 p.m.: Rosary at the Grotto
5:00 p.m.: procession, Eucharistic adoration and blessing of the sick.
9:00 p.m.: Marian procession, starting from the Grotto.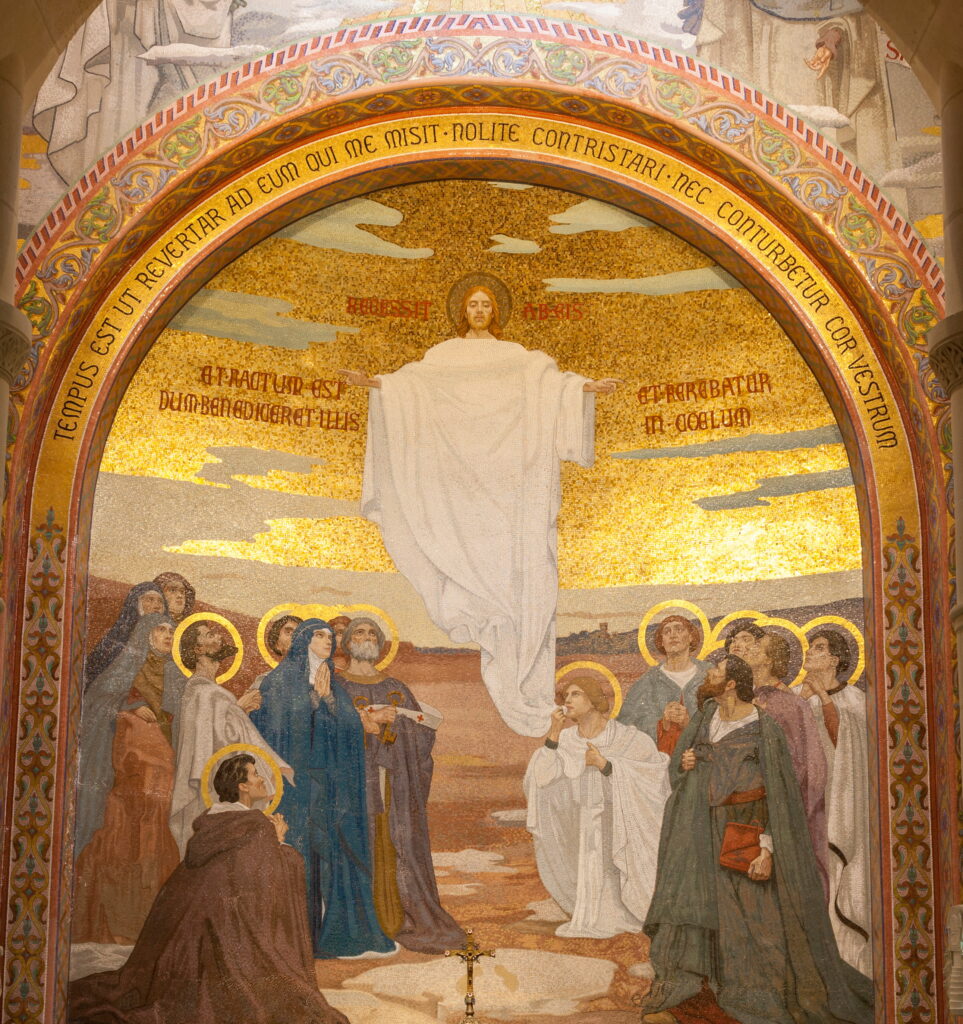 The Sanctuary of Lourdes will be celebrating this great feast with pilgrims from all over the world. UNITALSI will be present with 700 Italian pilgrims; 1,000 pilgrims from the Croatian Catholic mission will be in Lourdes to celebrate the Virgin Mary. The diocese of Perpignan with 1200 pilgrims, including 570 young people, as well as 500 young people from the diocese of Montauban, will brighten up the celebrations.
This Ascension Thursday, Cardinal Jean-Marc Aveline, Archbishop of Marseille, will be celebrating the International Mass in the presence of 3,700 pilgrims, including 300 in wheelchairs and 575 young people, of 7 different nationalities.
Many visitors will come for long weekend to spend a few days, or even a few hours in the heart of the Marian city.